Power Supply MODULE
​
| | |
| --- | --- |
| The power supply module allows your Scamp computer to be powered externally (ie USB power not required). The module uses an LM7805CV 5V regulator to convert an input voltage of between 7.5V to 25V to a regulated 5V output. The LED on this module indicates 5V output from the regulator. The maximum current output of this module is 1A. | |
The power supply module mounts at the top of the module stack, and provides 5V power down through the I2C header (VIN power rail). The I2C header is mounted to the underside of the module.

The module can be power via a power pack ("wall wart") through the DC socket.

​Alternatively, it can be powered through the terminal header socket adjacent to the DC socket. When not used as a power input, the terminal header socket may be used to tap into the input power for external devices, such as a power supply for the LSS module.

​A second terminal header socket ("5V OUT") provides regulated 5V output for external devices, if required.
The schematic for the module is
: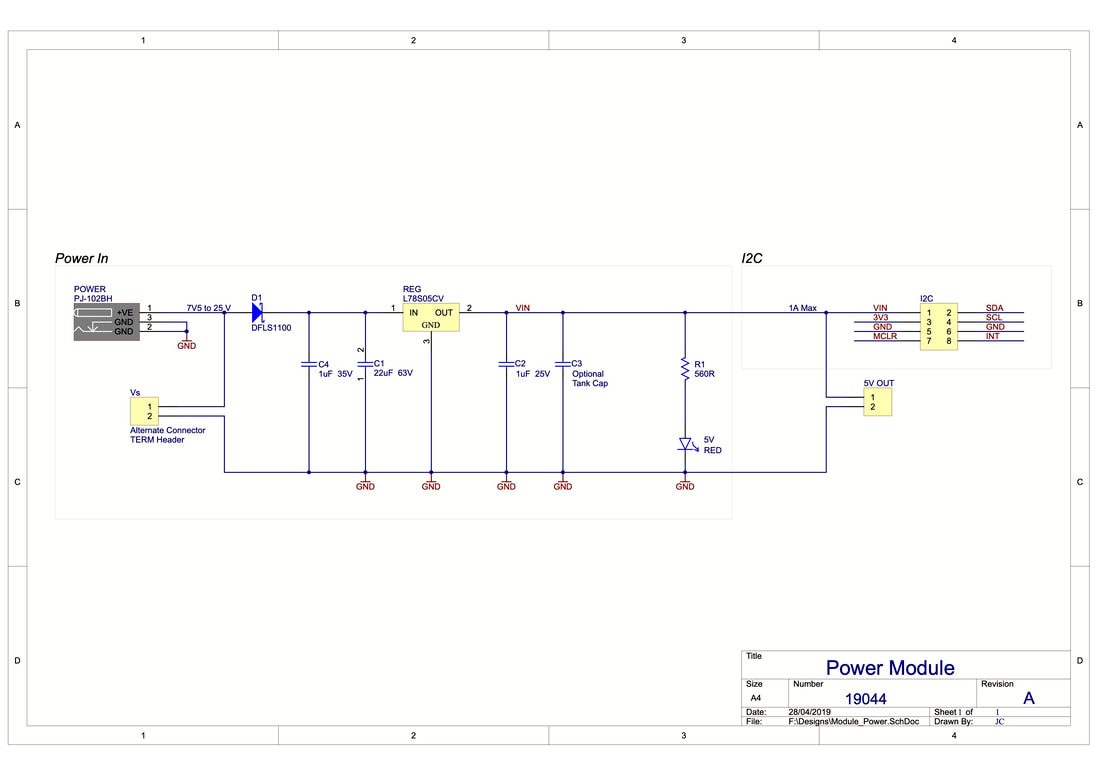 ---